An Evening of Fiction with Randall Kenan and R. Zamora Linmark.
Wednesday, June 6; 8 pm
Location: Jon Sims Center, 1519 Mission St @ 11th St
$5-$10 sliding scale
Tickets/Reservations: Jon Sims Center, 415.554.0402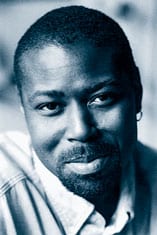 Randall Kenan
Prize-winning African-American writer Randall Kenan has been called "our 'black' Garcia Márquez" by novelist Terry McMillan. Kenan is the author of the novel A Visitation of Spirits, the brilliant collection of stories Let the Dead Bury Their Dead, and most recently, the journalistic account Walking on Water: Black American Lives at the Turn of the Twenty-First Century. Winner of a Whiting Award and many others, Randall Kenan represents, according to Dorothy Allison, "the hope and future of Western literature." Kenan grew up in Chinquapin, North Carolina and graduated from the University of North Carolina. He has taught at Sarah Lawrence College, Columbia, Duke, and the University of Mississippi. He is currently teaching at the University of Memphis and is currently working on a novel set in both North Carolina and New York City.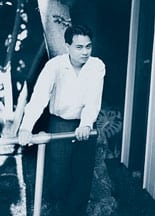 R. Zamora Linmark
A Fulbright Scholar, R. Zamora Linmark is the author of Rolling The R's, which he is currently adapting for the stage. He is at work on his second novel, Leche, and a poetry collection. He is a
recepient of the 2000 National Endowment for the Arts fellowship in poetry.
Cosponsored with the Jon Sims Center for the Performing Arts
https://queerculturalcenter.org/wp-content/uploads/2019/11/QCC-Logo-Updated.png
0
0
C Q
https://queerculturalcenter.org/wp-content/uploads/2019/11/QCC-Logo-Updated.png
C Q
2016-12-27 23:49:31
2019-12-13 06:05:45
An Evening of Fiction