The Fresh Meat Festival is outrageously popular for good reason: it showcases stellar transgender and queer talent on a huge scale, and is the only event of its kind in the nation. Get your tickets now!
This year the Festival features a powerhouse lineup of innovative artists presenting new work: the Barbary Coast Cloggers, Annie Danger, Sean Dorsey Dance, solidad decosta, StormMiguel Florez, the GAPA Chorus, Mind Over Matter, SoliRose, Shawna Virago and more!
The Fresh Meat Festival is the only festival of its kind, celebrated for its powerful, joyful, deeply moving performances. Due to audience demand, Fresh Meat returns again this year to big, beautiful Theater Artaud. Don't miss this "Best of San Francisco" award-winning performance! These shows sell out – advance tickets are strongly recommended.
Fresh Meat Productions is a dynamic Bay Area arts organization that creates, presents and tours year-round transgender arts programs. We are the first organization of our kind in the nation.  Fresh Meat's award-winning programs include the annual Fresh Meat Festival, resident dance company Sean Dorsey Dance's local and touring performances, Tranny Fest film festival and community arts events.
Biographies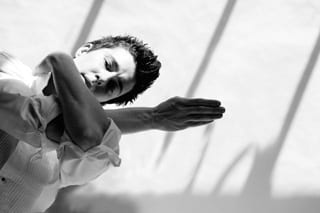 Sean Dorsey. Photo: Lydia Daniller
Sean Dorsey Dance

: Sean Dorsey is an award-winning San Francisco-based choreographer and dancer. Recognized as the nation's first out transgender modern dance choreographer, Dorsey has won over audiences and accolades from San Francisco to New York with his powerful dances that provide a window into transgender and queer experiences.
Dorsey's acclaimed style is a fusion of dance, storytelling and theater. Praised as "exquisite…poignant and important" (BalletTanz) and "breathtaking" (San Francisco  Bay Guardian),  Dorsey has gained national attention for demystifying modern dance with his articulate, deeply moving work that is accessible to transgender, queer and straight audiences alike.
Dorsey has been awarded two Isadora Duncan Dance Awards and the Goldie Award for Performance. He has been named "San Francisco's Best Dance/Performance Company" (SF Weekly) and was recently named one of Dance Magazine's top "25 to Watch."  His concert 'Uncovered: The Diary Project' was named one of the 'Top Dances of 2009'. Dorsey is the founder and Artistic Director of Fresh Meat Productions, the nation's first organization to create and present year-round multidisciplinary transgender arts programs.  www.freshmeatproductions.org/director.html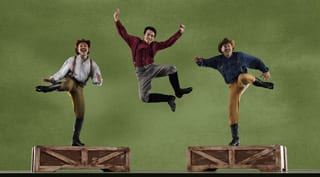 Barbary Coast Cloggers. Photo: RJ Muna
Barbary Coast Cloggers: Twenty eight years ago, the Barbary Coast Cloggers were born out of a gay square dancing group to bring the rowdiness and unique spirit of North America's indigenous dance form, called clogging, out of the Appalachian Mountains all the way to the West Coast. The company's innovative performance style is an exciting synergy of traditional American dance imbued with originality, flare, and a certain creativity that is characteristically Californian. There is no where else in the world where you can see a group of men who dance like these guys! At the 2010 Fresh Meat Festival, BBC will perform a world premiere of a new piece commissioned by Fresh Meat Productions and supported by the Alliance for California Traditional Arts www.barbarycoast.org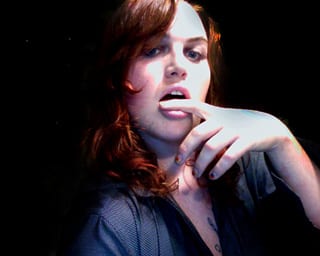 Annie Danger. Photo: Annie Danger
Annie Danger is a fiend for your attentions. She is fiercely committed to the goal of swiping your thoughts and emotions and running away with them. But don't worry: she's a thief who likes to share. What she wants is everything: nothing less than your total commitment to your own brilliant code of ethics, your lusty embrace of ideas you never thought you'd think, and your unflinching connection to laughing and crying your way through the revolution with all your friends by your side. She wants to take you on a trip and to make this trip irresistible. Annie Danger doesn't note boundaries of genre: look out for PowerPoint presentations, guided meditations, stand-up comedy, raucous calisthenics, or politically-motivated creamed-corn wrestling. Annie Danger is a transsexual woman born in Albuquerque, New Mexico, USA. www.dangertattoos.com

solidad decosta
solidad decosta: Performer/author/musician solidad decosta is an uppity Portuguese woman who isn't afraid to claim her black Latina maternal ancestry. Equal parts street journalist, storyteller and crone-ta-be with Leo moon credentials, her work encompasses the why and where of life outside the boxes in a label obsessed world, and the what, when, who and how of everything else. solidad has performed at a variety of venues throughout the US, including St. Marks, Antioch University, Pitzer College, Bumpershoot Literary Stage, SOMArts and Brava! Center for the Arts. Her work has appeared in Shampoo, Mirage#4/Period(ical), ALLiance, P!, Angry Poet, Street NOTES and the San Francisco Bay Guardian. In addition, solidad has facilitated writing and performance workshops at Cell Space, STARC, Dancing Tree, SF Juvenile Hall, Alameda County Youth Facility and Pitzer College. She holds an MFA in Writing from California College of the Arts, and was the 2008 recipient of the Kari Edwards Scholarship at Naropa University's Summer Writing Program. www.solidadrocks.com

Storm Miguel Florez. Photo:
StormMiguel Florez: Originally from Albuquerque, New Mexico, StormMiguel Florez is a Mexican aMaricon singer/songwriter, QueErotic performance artist, and live tranny sex show producer. Sometimes he does these things all at once. As a co-creator of Trans as Fuck and occasional leader of queer ritual, he is learning how to integrate trans and POC activism with sexiness and connection to Mama Earth.  StormMiguel has featured at the National Queer Arts Festival: Intercourse (2001), Viva La Joteria (2004), Home Queer Home, Transforming Community (2007), and the Fresh Meat Festival (2009). He was honored to have his music featured in Sean Dorsey's Uncovered: The Diary Project. StormMiguel's writing has been published in BANG magazine (out of Stockholm, Sweden), From the Inside Out: Radical Gender Transformation, FTM and Beyond (Manic D Press) and his own self published The Pussyboy Chronicles (Sticky Press). www.stormflorez.com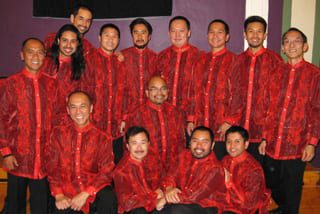 GAPA Men's Chorus
GAPA Men's Chorus gives voice to queer Asian Pacific men through song. Long a significant cultural component of the Gay Asian Pacific Alliance (GAPA), the Chorus was formed in 1989 to provide a showcase for the vocal music talents of gay & bisexual Asians & Pacific Islanders. Its varied and multilingual repertoire includes songs in Mandarin, Tagalog, Japanese, Vietnamese, Korean, Indonesian, Hawaiian, Latin, French, Spanish, Italian and English, among others. Particularly effective in outreaching to the mainstream LGBT community, as well as the larger Asian Pacific population, the Chorus proudly promotes GAPA's goals by highlighting diversity and queer Asian Pacific visibility at its every appearance. www.gapa.org/GAPAchorus/index.html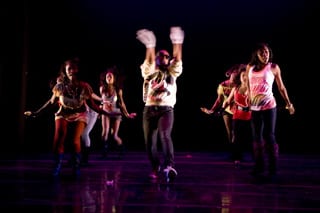 Mind Over Matter (M.O.M.)
Mind Over Matter (M.O.M.) is the bay area's elite hip hop dance group known for its clean execution and soulful style that encourages individualism amongst its members, but presents uniformity through the art of dancing. Every member brings a hardworking attitude, style, and presence – leaving audiences yearning for more. At the 2010 Fresh Meat Festival, Mind Over Matter will perform a world premiere of a new hip hop/vogue/runway piece commissioned by Fresh Meat Productions and supported by the Alliance for California Traditional Arts. www.myspace.com/mindovermattersf

SoliRose.
SoliRose, whose core members are Samia Abou-Samra (oud) and Nia Witherspoon (vocals), is an emerging ceremonial-music venture which seeks to enact home/culture-making in Diaspora by calling on the power of the ancestral lines, and the lands that shaped them.   With explicit influences from Lebanon/the Levant, Turkey, West Africa, and Flamenco, SoliRose, named after our grandmothers and great-grandmothers, seeks to recombine the diversity of musical styles in a way that organically reflects their actual crossings, in both the old world and the new. SoliRose has most recently had the pleasure of performing in Mujeres de Maiz in Los Angeles, Beloved: A Requiem for our Dead, produced by Mangos with Chili in the Bay, and at the LaRed Benefit, sharing the stage with Adelina Anthony and Cherrie Moraga.  www.myspace.com/solirose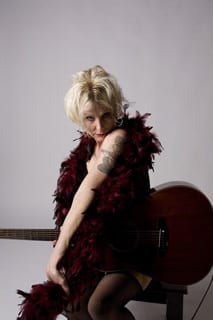 Shawna Virago. Photo:Lydia Daniller
Shawna Virago is celebrated as a transgender pioneer in music, filmmaking and activism. Miss Virago is a singer/songwriter whose music twists together roots rock and folk-punk, creating anthems for a new generation. A transsexual feminist icon for the Twenty First Century, Virago is a wordsmith in the troubadour tradition whose songs are slice-of-life windows into queer and transgender life. Her piercing observations about survival in a predatory world, sticking up for the underdog, queer love and gender outlaws are backed by the bittersweetness of her steady acoustic guitar. Virago has a raging sweetness and raw humor that seduces the listener into joining the trans/gender revolution. Her performances are celebrated for their compelling mix of original songs, storytelling and standup – with exceptional lyrics that range from sexy to sarcastic, polemic to political, haunting to heartfelt. The San Francisco Bay Times said, "if Keith Richards was a tranny that got together with Merle Haggard, Shawna Virago would be their love child." www.shawnavirago.com 
https://queerculturalcenter.org/wp-content/uploads/2019/11/QCC-Logo-Updated.png
0
0
C Q
https://queerculturalcenter.org/wp-content/uploads/2019/11/QCC-Logo-Updated.png
C Q
2016-10-28 19:32:56
2019-12-13 06:20:11
Fresh Meat Festival 2010