FRINGES, MARGINS & BORDERS
June 4, 2008
FRINGES, MARGINS & BORDERS
Curators: Leo Garcia (Highways) & Michelle Tea (Radar)
LGBT Community Center – 2nd Floor
7:30pm
Tickets: Tickets: $8-$15 Sliding Scale
Buy Tickets: http://www.brownpapertickets.com/event/34351
A series pairing radically innovative Los Angeles and San Francisco artists and writers making new work that explores themes of marginality and lives lived on the fringes of a larger culture. Featuring  (from LA) DeadLee, Saleem, Alison de la Cruz, Ian MacKinnon and (from SF) Zuleikha Mahmood, Lorelei Lee, Julia Serano and Len Plass.
Fringes Biographies
Southern California
Award winning Middle Eastern performance artist Saleem is best-known for his play "Salam Shalom A Tale Of Passion," about the Arab Israeli conflict. His work combines dance, spoken word and music, which he performs in his gayest costumes – dancing to the strains of music as they weave a spell of magic and sensuality rarely seen presented by a man from the Middle East.
Performance artist Ian MacKinnon has been creating and performing solo work for the past six years. Influenced and inspired by dreams, rock and roll, the World Wrestling Federation, the Cockettes and David Bowie, his work mixes original songs with standards from musical theatre and the 80's, satirizing and exploiting issues of abuse while telling evil and mysterious stories. In 2002, he created and performed Spanked! In American cities from New York to San Francisco. He has performed at The Electric Lodge in Venice, Highways Performance Space, The Tamarind and the Raven Playhouse in NoHo.
Alison M. De La Cruz is a multi-disciplinary artist, community-based cultural worker and one third of the Spotlight Stealerz. Her work has been presented by the Center Theatre Group at the Kirk Douglas Theatre, at the David Henry Hwang Theatre, the Northwest Asian American Theatre, Highways Performance Space, Bindlestiff Studio, Yerba Buena Center, The Lab, and the Asian Arts Initiative. De La Cruz is the Poet, Narrator, and Associate Producer on the featur-length documentary "Grassroots Rising: Asian American Working Families in Los Angeles." A member of the Pilipino Artist Network, De La Cruz is currently the Festival Director for the Los Angeles Festival of Philippine Arts and Culture, presented by FilAm ARTS. De La Cruz is also writing the book and lyrics for a new musical commissioned by East West Players in Los Angeles.

DeadLee, an East L.A. homothug rapper — smashed standard gay stereotypes in one fell swoop with his second release, Assault with a DeadLee Weapon. Simultaneously tough and contemplative, Dead Lee's message is loud and clear: gay rap is here, and it's not going to tolerate homophobia anymore!  Hip-hop gets a complete makeover in his work.
Northern California
Lorelei Lee is a student, writer, and porn performer.  Her writing has appeared in Transfer and Graphite, and she recently completed a national tour with the Sex Workers' Art Show.  She has been awarded both a National Foundation For Advancement in the Arts YoungARTS Scholarship and the Bishop Award for Best Tit-tortured Model 2005.  She's been a featured reader in such San Francisco reading series as "K'vetch", "Sizzle", and "Here Comes Everybody" and recently performed in the debut of New York performance artist Erin Markey's monthly variety show "The Curse". 
Zuleikha Mahmood is a young queer writer of Afghani and Pakistani descent. She currently makes her home in Oakland, and works in the reproductive health field. She has two stories forthcoming in Kohl: An Anthology of Muslim American Women's Fiction. Her work has also been featured in Muslim WakeUp's "Sex and the Umma" column. Her zines, "the wombs and the browns", and "letter forged by the daughter putting on her scarf in a masjid parking lot" have been distributed around the U.S. and in England, Spain, Romania, and the Phillipines.
Len Plass is a San Francisco-based transgender writer.  In 2001 he co-founded Junkyard Books, a short lived press that released one anthology–Lowdown Highway–which featured both his writing and his keen eye as co-editor.  He has been writing and performing for 12 years, at events such as Radar, K'vetch, and Homo A Gogo.  He organized and performed in the Lowdown Highway 2004 national summer tour, a multi-media show involving music, slide shows, and spoken word that hit bars, theatres, bookstores and literary centers in both major cities and small towns all across America.  He has taught a workshop on memoir-mixed fiction at the Bent Institute of Writing in Seattle, as well as penning the zine The Little Prince Caught Jerking Off.  Len Plass writes ragged, self-loathing tales about every tired, worn-out kind of heartbreak and hardship.  He has no formal training as a writer and holds true to that standard.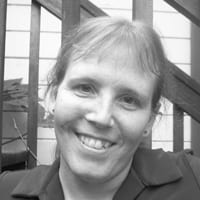 Julia Serano is an Oakland, California-based writer, spoken word artist, trans activist, and biologist. She is the author of Whipping Girl: A Transsexual Woman on Sexism and the Scapegoating of Femininity (Seal Press, 2007), a collection of personal essays that reveal how misogyny frames popular assumptions about femininity and shapes many of the myths and misconceptions people have about transsexual women. Julia's other writings have appeared in anthologies (including BITCHfest: Ten Years of Cultural Criticism from the Pages of Bitch Magazine and Word Warriors: 30 Leaders in the Women's Spoken Word Movement), in feminist, pop culture and literary magazines (such as Bitch, Out, Clamor, Kitchen Sink, make/shift, other, LiP and Transgender Tapestry), and have been used as teaching materials in college-level gender studies courses across the United States. For more information about all of her creative endeavors, check out www.juliaserano.com.
https://queerculturalcenter.org/wp-content/uploads/2019/11/QCC-Logo-Updated.png
0
0
C Q
https://queerculturalcenter.org/wp-content/uploads/2019/11/QCC-Logo-Updated.png
C Q
2016-11-15 03:42:25
2019-12-13 06:17:16
FRINGES, MARGINS & BORDERS