Queer literary provocateurs were dared to raid the archives at the GLBT Historical Society and come up with the inspiration to re-imagine or re-visit a moment of queer street protest. The results are Eileen Myles, Ali Liebegott, Annie Danger, Justin Chin, Juba Kalamka, Myriam Gurba, Meliza Bañales, Keith Hennessy and Michelle Tea on 90s AIDS activism, the riot at Compron's Cafeteria, Viet Nam and Gay Sunshine Press, BDSM, Queer Nation + Basic Instinct, the Rodney King Riots and other moments of public uprising. You don't want to miss the thrill of queer resistance! Hosted by Michelle Tea. Sponsored by a generous grant from the Creative Work Fund.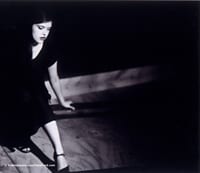 Photo by Ivana Ford
Myriam Gurba is the author of the novella and short story collection Dahlia Season. She is also the caretaker of two gay lop rabbits whom she nursed through a bitter break up. She is currently obsessed with Big Love and can't stop calling all her female friends "sister-wife."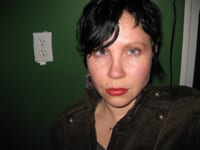 Meliza Bañales writes books, sews clothes, and makes movies.  She is the author of Say It With Your Whole Mouth and has work in the anthologies Without A Net: The Female Experience of Growing-Up Working-Class, Baby Remember My Name: New Queer Girl Writing, and Word Warriors: 35 Women Leaders of the Spoken-Word Movement.  She finished another short film, "Getting Off", with J Aguilar which will appear in festivals in 2009 and is premiering a one-woman show, "One Bad Year", in the National Queer Arts Festival '09 as an Airspace Resident.

Photo by r.e. morrison
Justin Chin's third book of poetry, Gutted (Manic D Press), received the Publishing Triangle's 2007 Thom Gunn Award for Poetry, and was a finalist in the Lambda Literary Awards, and the Assoc. for Asian American Studies Book Awards. His other books of poetry are Bite Hard, & Harmless Medicine (Manic D Press), a finalist in the 2002 Bay Area Book Reviewers Assoc. Awards, and the Asian American Literary Awards. He is also the author of three collections of essays, Burden of Ashes (Alyson Press), Mongrel: Essays, Diatribes and Pranks (St. Martin's Press), & Attack of the Man-Eating Lotus Blossoms (Suspect Thoughts Press).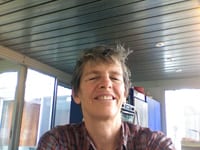 Photo by Eileen Myles
Eileen Myles is among the ranks of the officially restless, a poet (Sorry, Tree) who writes fiction (Chelsea Girls, Cool for You) and an essayist whose The Importance of Being Iceland, for which she received a Warhol/Creative Capital grant will come out in spring 09 from Semiotext(e)/MIT. She lives in New York.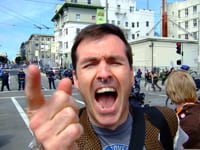 Photo by Jorg Muller
Keith Hennessy is an award-winning performer, choreographer, teacher and organizer. He was born in Canada, lives in San Francisco and works often in Europe. Creating performances for theatres and urban sites, Hennessy's work is a queer phantasia of untamed physicality and sharp political texts. His interdisciplinary research engages improvisation, spectacle, ritual and public action as tools for investigating and revisioning political realities. In 2009, Hennessy is producing A Queer 20th Anniversary to celebrate two decades of performance art since his pioneering AIDS-era solo, Saliva. Hennessy directs Circo Zero Performance and is a PhD student at UC Davis. He was a member of the collaborative performance companies: Contraband (85-94), CORE (95-98), and Cahin-caha, cirque bâtard (98-02). His work is featured in several books and documentaries, including How To Make Dances in an Epidemic (David Gere, Univ of Wisconsin: 2004), Gay Ideas (Richard Mohr, Beacon: 1992), and Dancers in Exile (RAPT Productions, 2000). Hennessy is a co-founder of 848 Community Space/CounterPULSE a thriving performance and culture space in San Francisco. His recent dance writing has been published in Itch, In Dance, Movement Research Journal, culturevulture.net, and of course on his blog. www.circozero.org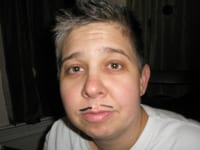 Photo by Beth Pickens
Ali Liebegott is a San Francisco-based writer who has published two novels–The Beautifully Worthless (2005) and The IHOP Papers (2007)-and both received Lambda Literary Book Awards, the latter for the year's best Women's Fiction. She has over 10 years experience teaching creative writing, poetry and narrative, including as faculty at UC San Diego. She is the recipient of the Ferro-Grumley Award and was a finalist for a Stonewall Book Award. Her work has appeared in numerous anthologies and publications, most recently It's So You, edited by Michelle Tea. She selected and introduced Best Lesbian Erotica 2008, edited by Tristan Taormino. She is a Sister Spit veteran three times over and won a New York Foundation for the Arts Grant for poetry. A well-established novelist, performer and facilitator, Liebegott is a celebrated member of the queer arts community. Her current novels-in-progress include the graphic novel, The Crumb People, and a sequel to her first book, Summer of Dead Birds.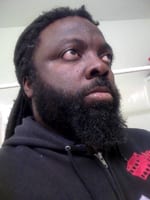 Juba Kalamka A recording artist since 1988, Chicago native Kalamka (aka
Pointfivefag) is most recognized for his recent work as a founding member of "homohop" crew Deep Dickollective (D/DC) and his development of the label Sugartruck Recordings. Noted for his dialogues on the convergences and conflicts of race, identity, sexuality and class in pop culture, Kalamka has written and illustrated articles for numerous publications and served as a speaker, panelist, and curator for  organizations and conferences across the United   States, Kalamka served as Festival Director for East Bay (Oakland) Pride (2003)and is the  curator/director of PeaceOUT World HomoHop Festival (now in itsseventh year), which features heavily in the Alex Hinton documentary PickUp the Mic. Deep Dickollective's fifth and final disc, "On Some Other", was released on Sugartruck in June 2007.His second solo recording, "Ooogabooga Under Fascism" will be released in late 2009.  Kalamka holds a BA in Art/Secondary Education from Chicago State University (1993) and completed an MFA in Poetics with emphasis in Queer Performance at New College of California in San Francisco in December,2006. He lives in Oakland with his primary partner, their daughter, and a lovemongering cat. He practices polyamory both locally and globally.
We all love a renaissance man, but where are the renaissance shemales? Oh shit! Is that Annie Danger? Through a wild combination of subtlety and boisterousness, grace and disgrace, Ms. Danger spins her web on the world in uncanny ways. Formally trained in drawing, painting, photography and theatre, Annie has spent time at the schools of life as well, coming out as a transsexual at 15 and living her life as an activist, a tattoo artist, a guerrilla plumber, and a professional dominant. Annie is known for her chameleon-like on-stage charms and her startling knack for sustained improvisation. Beyond bounds of media, she plies her trade in the alchemy of context, examining and exploding assumptions in all walks of life, from water politics to gendered semiotics, via chimerae of all ilk–social, sexual, linguistic or artistic.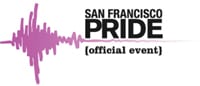 https://queerculturalcenter.org/wp-content/uploads/2019/11/QCC-Logo-Updated.png
0
0
C Q
https://queerculturalcenter.org/wp-content/uploads/2019/11/QCC-Logo-Updated.png
C Q
2016-11-12 03:22:35
2019-12-13 06:18:51
Into the Streets!