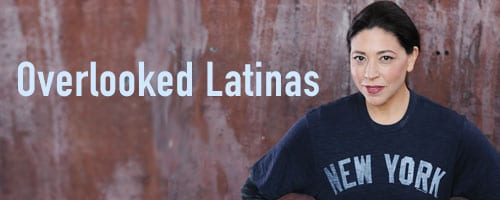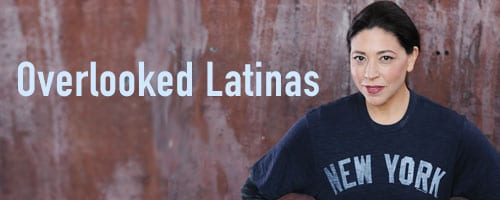 June 5, 2019
The Marsh & Qcc present
Overlooked Latinas
MARSH, 7:30pm
Tina D'Elia
TIX: $15
https://themarsh.org/civicrm/?page=CiviCRM&q=civicrm/event/register&reset=1&id=3092
Butch dyke Angel Torres, thinks she's having one of the best days of her life.  She's gaining buy-in from an NBC producer to sign onto her show she's directing with her buddy Carla Garcia. The TV show would highlight legendary Latinx movie stars during the McCarthy era. Enter the femme fatale creating chaos with Angel's wife and Angel's life.
THEATER
Tina D'Elia, Solo Performer, Mary Guzmán – Director
David Ford – Dramaturge, Carolina Morales – Latinx Queer Consultant
"Tina D'Elia's newest one-woman show celebrates queer culture, friendship and Latinx history. It also defies all theatergoing expectations of what makes a quality experience." by Annie Berman Mission Local.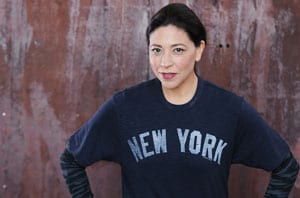 Tina D'Elia, Solo Performer/Writer/Actor
Tina D'Elia is a Bay Area award winning solo performer, actor, casting director, and co-screenwriter.   Tina's west coast premiere of Overlooked Latinas at the Brava Theater received a successful audience response of multiple standing ovations and sold-out houses.  Tina's solo show: The Rita Hayworth of this Generation, also directed by Mary Guzmán, won Best of Fringe (2015) and won Best of Sold Out Shows at the San Francisco Fringe Festival (2015). Tina has presented her solo show work for a variety of venues including: The New Theater, The Theater Offensive, The Marsh Rising Star, Case Western University, Stage Werx, The National Queer Arts Festival, Best of LezWrites/3 Girls Theatre Company. Tina's SAG feature film credits include: The Pursuit of Happyness, Knife Fight, Guitar Man, Junkie, and television/webseries credits: Trauma (NBC) Sense8 (Netflix), and Dyke Central (Amazon). She was nominated for the Best Actress in a Comedy with the San Francisco 48 Hour Film Festival (2010). Tina is honored to be part of the leading national lesbian magazine's CURVE Power list of 2017. Tina is the recipient of the Best Actress Award from the Equality International Film Festival (Emeryville, CA, 2017) and Diversity Casting Award (2017).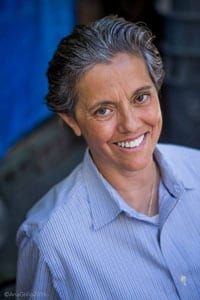 Mary Guzmán (Director)
Mary Guzmán was selected for Directors Lab West 2018; an intensive created to inspire the future of the American Theatre hosted by Pasadena Playhouse.  She recently directed: Skyler Cooper's Living Proof; part of the critically acclaimed show Participants at Theatre First and Ghost Limbby Iowa Playwrights Workshop MFA Playwright Marisela Treviño Orta at Brava Theater.  Guzmán has worked with theater companies: Crowded Fire in San Francisco directing Enrique Urueta's Forever Never Comes and Shotgun Players, Berkeley, directing Eric Coble's Bright Ideas.  A directing highlight was Enrique Urueta's award winning Learn to be Latina at Impact Theatre, Berkeley, which was bestowed with Best Ensemble Casts in a Comedy, Best Ensemble and Best Play. She directed The Rita Hayworth of this Generation which won Best of Sold Out Show and Best of at San Francisco Fringe Festival.  Guzmán directs Tina D'Elia in her new play Overlooked Latinas which successfully premiered at Brava Theater receiving standing ovations and sold-out houses.  She is also the director of award winner Veronica Mejano's live cinema piece Remember Los Siete.

https://queerculturalcenter.org/wp-content/uploads/2019/04/June6OverlookedLat.jpg
200
500
C Q
https://queerculturalcenter.org/wp-content/uploads/2019/11/QCC-Logo-Updated.png
C Q
2019-04-12 06:23:34
2020-04-06 03:08:53
Overlooked Latinas