Testimonies, Chisme, Spilling the Tea: An Evening of Poetry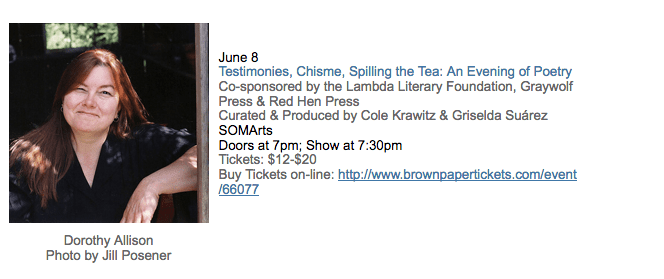 A literary event sure to sparkle, rectify and incite, as established & emerging poets scratch the page with literary histories — crossing generations, genres and borders of any and all imaginations. Join this intergenerational entourage of fierce queer writers and poets, as they testify to the piercing pleasures of textual promise in poetry.
Featuring Dorothy Allison, Ching-In Chen, Elana Dykewomon, Rigoberto González, Eloise Klein Healy, Cole Krawitz, D.A. Powell, Ely Shipley &  Griselda Suárez. Hosted by Jewelle Gomez.
Featured writers participated as faculty and fellows in Lambda Literary Writers Retreat, a program that bridges the gaps between generations, and forges a new expression for LGBTQ writing.
The event will be followed by a book signing & reception. 
Biographies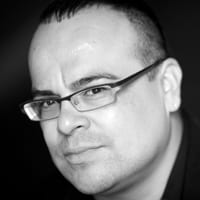 Photo by Deidre Schoo
Rigoberto González  is the author of eight books, most recently the young adult novel The Mariposa Club. He is the recipient of Guggenheim and NEA fellowships, the American Book Award, and The Poetry Center Book Award from San Francisco State University. He is on the executive board of the National Book Critics Circle, on the editorial board of Poets & Writers Magazine, and is currently Associate Professor of English at Rutgers-Newark, State University of new Jersey.

Photo by Trane DeVore
D. A. Powell's most recent book is Chronic (Graywolf, 2009). Powell is also the author of Tea, Lunch and Cocktails. Powell is the recipient of awards from the Poetry Society of America, the Academy of American Poets and Boston Review, as well as a fellowship from the National Endowment for the Arts. A former Briggs-Copeland Lecturer in Poetry at Harvard, Powell teaches full-time in the English Department of University of San Francisco.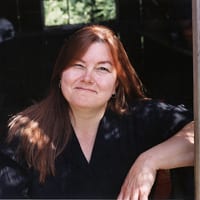 Photo by Jill Posener
Dorothy Allison grew up in Greenville, South Carolina, the first child of a fifteen-year-old unwed mother who worked as a waitress. Now living in Northern California with her partner Alix and her teenage son, Wolf Michael, she describes herself as a feminist, a working class story teller, a Southern expatriate, a sometime poet and a happily born-again Californian. Awarded the 2007 Robert Penn Warren Award for Fiction, Allison is a member of the Fellowship of Southern Writers. An award winning editor for Quest, Conditions, and Outlook—early feminist and Lesbian & Gay journals, Allison's chapbook of poetry, The Women Who Hate Me, was published with Long Haul Press in 1983. Her short story collection, Trash (1988) was published by Firebrand Books. Trash won two Lambda Literary Awards and the American Library Association Prize for Lesbian and Gay Writing. Allison received mainstream recognition with her novel Bastard Out of Carolina, (1992) a finalist for the 1992 National Book Award. The novel won the Ferro Grumley prize, an ALA Award for Lesbian and Gay Writing, became a best seller, and an award-winning movie. It has been translated into more than a dozen languages. Cavedweller (1998) became a national bestseller, NY Times Notable book of the year, finalist for the Lillian Smith prize, and an ALA prize winner. A novel, She Who, Is forthcoming.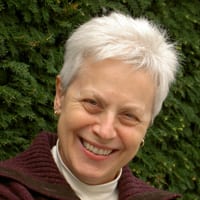 Eloise Klein Healy is the author of six books of poetry: Building Some Changes (Beyond Baroque Foundation); A Packet Beating Like a Heart (Books Of A Feather Press); Ordinary Wisdom (Paradise Press/re-released by Red Hen Press); Artemis In Echo Park (Firebrand Books), nominated for the Lambda Book Award and released as a spoken word recording by New Alliance Records; and her collections from Red Hen Press, Passing and most recently, The Islands Project: Poems for Sappho. The Inevitable Press published her chapbook Women's Studies Chronicles in the Laguna Poets Series. Ms. Healy has been awarded artist residencies at The MacDowell Colony and Dorland Mountain Colony. She was the Grand Prize winner of the Los Angeles Poetry Festival Competition, and she has received grants from The California Arts Council, the CSUN Merit Award Program, and a COLA Fellowship from the City of Los Angeles.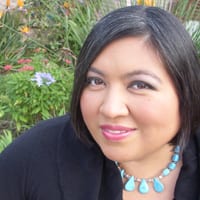 Photo by Bonnie Blanchard
Griselda Suárez currently teaches writing and literature at Cal State Long Beach University in the Chicano/Latino Studies Department. She received her MFA in Writing and Consciousness in 2004 from New College of California. Her poetry and short stories have been published by Aunt Lute Press, Seal Press, NCOC Press, Acentos Literary Review, and Sinister Wisdom Journal. She is a Lambda Literary Foundation Fellow. Most recent publication included a poetry chapbook, Concrete River Boulevard, by Finishing Line Press. She lives in Long Beach with her partner of six years.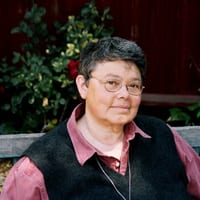 Photo by Cathy Cade
Elana Dykewomon has been a cultural worker and social justice activist since the 1970s. She is the 2009 recipient of the James Duggins Outstanding Mid-Career Novelists' Prize. Her seventh book, Risk (a novel), will be out in April 09 from Bywater Books. Her most celebrated work, the Jewish lesbian historical novel, Beyond the Pale, won the Lambda and Ferro-Grumley Literary awards, and her 1974 novel, Riverfinger Women, is on Publishing Triangle's list of the best LGBT books. Dykewomon was editor of the international lesbian feminist journal, Sinister Wisdom, for nine years. She co-coordinates disabled and senior access for the San Francisco Dyke March. Currently she teaches at SF State, was the fiction faculty for the Lambda Literary Association Retreat for Emerging LGBT Writers 2008 and offers private creative writing classes. Dykewomon lives in Oakland, California with her partner, Susan, surrounded by friends.

Photo by Sarah Grant
Ching-In Chen is a poet and multi-genre, border-crossing writer. The author of The Heart's Traffic (from Arktoi Books/Red Hen Press), she is the daughter of Chinese immigrants and a Kundiman Fellow. A community organizer, she has worked in the Asian American communities of San Francisco, Oakland, and Boston, as well as helped organize the third national Asian Pacific American Spoken Word and Poetry Summit in Boston. Ching-In is also the co-editor of The Revolution Starts at Home: Confronting Partner Abuse in Activist Communities. Her work has been published or is forthcoming in Growing Up Girl: Voices from Marginalized Spaces, Tea Party, Fifth Wednesday Journal, OCHO, Iron Horse Literary Review, Water~Stone Review, and Yellow as Turmeric, Fragrant as Cloves. Ching-In has also been awarded residencies and fellowships from the Voices of Our Nations Foundation, Soul Mountain Retreat, Vermont Studio Center, and the Paden Institute. Ching-In Chen is in the M.F.A. in Creative Writing Program at the University of California Riverside.  www.chinginchen.com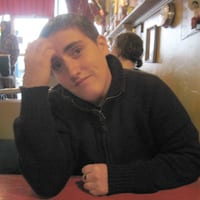 Photo by Dex Thompson
Cole Krawitz is a writer and poet, completing a MFA in Creative Writing/Poetry at Lesley University's Low-Residency Program. Cole has been awarded residencies and fellowships from Makor/92nd Street Y and the Lambda Literary Foundation. Cole currently teaches spoken word and creative writing with the June Jordan Poetry for the People Program at University of California, Berkeley. Cole's articles have been widely published, including in Newsday, The Advocate, Huffington Post, The Forward, San Francisco Bay Times and his poems have appeared in The Queer Collection: Prose and Poetry 2007. He lives in Oakland, CA, with his heart roaming in the boroughs of New York.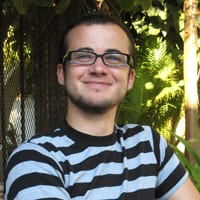 Photo by Cole Krawitz
Ely Shipley's first book, Boy with Flowers, won the 2007 Barrow Street Press book prize judged by Carl Phillips, and is a finalist for the Thom Gunn Award and a Lambda Literary Award. He also won the Western Humanities Review Award in Poetry judged by Edward Hirsch and the Virginia Faulkner Award from Prairie Schooner. His poems appear in Willow Springs, Florida Review, Phoebe, Greensboro Review, Painted Bride Quarterly, Hayden's Ferry Review, Diagram, Gulf Coast, Barrow Street, Third Coast, LTTR, and Bloom. He teaches literature creative writing, and gender studies at the University of Utah where he received his PhD in Literature and Creative Writing/Poetry.

Photo by D. Sabin
Jewelle Gomez is the author of seven books including the double Lambda Literary Award-winning novel, THE GILDA STORIES.  Her fiction and poetry is included in over one hundred anthologies. She taught one of the first lesbian studies courses in the country at Hunter College (New York City) in 1985 and has taught creative writing, graduate poetics, and popular culture at numerous educational institutions.  She currently serves as President of the SFPL Commissioner and is Director of Grants for Horizons, the oldest LGBT Foundation in the country. Her forthcoming novel is entitled TELEVISED, and she's at work on a play about James Baldwin which will have a public reading in this August's AfroSolo Festival.
https://queerculturalcenter.org/wp-content/uploads/2019/11/QCC-Logo-Updated.png
0
0
C Q
https://queerculturalcenter.org/wp-content/uploads/2019/11/QCC-Logo-Updated.png
C Q
2016-11-11 22:46:08
2019-12-13 06:18:54
Testimonies, Chisme, Spilling the Tea: An Evening of Poetry