It's The Ms.TangTang Show! 
This new variety talk show brings you everything Queer and Asian American.  Our engaging and humorous host, Ms. TangTang, offers fresh insight and inspiring perspectives on hot topics and real issues in our community today.  Be a part of our live studio audience and experience first-hand interviews with the sexiest and most talented Queer Asian American artists.  Find out what they have to say about art and culture and then witness some cutting-edge music, performance, comedy and video.  Get ready for a healthy dose of innovative Queer Asian American art and some unpredictable LOL antics with Ms. TangTang!
Guest artists include: D'Lo, Kit Yan, Jai Arun Ravine, Mia Nakano, Philip Huang, SKIM and more. 
Curated by Yvette Choy and Alicia Ohs. 
The Ms. TangTang Show will be recorded and aired online at MsTangTang.com.  Audience members are advised that their image may be reproduced without permission.
Please make preparations to ensure this event is accessible and safe for people with chemical injury and environmental illness. We request you refrain from wearing hair and body products with fragrance or clothing washed in detergent with fragrance.
Co-sponsored by Hyphen Magazine. A co-presentation of API Cultural Center's 14th Annual United States of Asian America Festival.
Biographies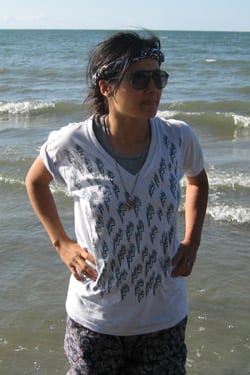 Yvette Choy is a filmmaker and storyteller from Brooklyn, NY. Her works have screened internationally at venues including Outfest (LA), Frameline (SF), Inside/Out (Toronto), San Francisco International Asian American Film Festival, Visual Communications (LA), MIX (NY), Bildwechsel (Hamburg, Germany) and the National Queer Arts Festival (SF).  Her latest works include a pornaoke video to Stevie Wonder's "Part Time Lover", commissioned by New Sound Karaoke in NYC.  She curated and participated in the multi-media performance event, Spontaneous Combustion! at CounterPULSE and The Garage in SF and she also created a video installation of talking portraits for the full-length dance theatre piece, When I Die, I Will Be Dead, at Mama Calizo's Voice Factory, SF.  Yvette is a graduate of New York University's Tisch School of the Arts Film & Television Program.

Photo by Erin Siegel
Alicia Ohs makes dances in raw emotion, amusement and interaction that fluctuate between the mundane and the extra-ordinary.  Her most recent evening-length work 'when I die, I will be dead' was named by the San Francisco Bay Guardian as one of the Best Productions of 2010 and described as 'feisty, clever and poignant.'  Alicia has shown her work in San Francisco at The Garage, Studio Gracia, Subterrenean Arthouse, Mama Calizo's Voice Factory and in New York at The Catch Series (Brooklyn) and Dance New Amsterdam (formerly Dance Space Center).
In New York, Alicia has performed with Sondra Loring, Juliette Mapp, Roseanne Spradlin, Mary Overlie, Natasha Trifan and Croft Vaughn.  She trained at the Experimental Theatre Wing at NYU's Tisch School of the Arts with innovators from the Judson Memorial dance movement and continues to research experimental theatre, state work, and movement exploration from non-traditional forms.
D'Lo is a queer Tamil Sri L.A.nkan-American, political theatre artist/writer, director, comedian and music producer. D'Lo has performed and/or facilitated performance and writing workshops extensively (US, Canada, UK, Germany, Sri Lanka and India), having recently held workshops in LA with SATRANG and as a teaching artist with Teada Productions Theater Company. D'Lo's work has been published in various anthologies and academic journals, most recently: Desi Rap: Hip Hop and South Asia America and Experiments in a Jazz Aesthetic (co-edited by Sharon Bridgforth). D'Lo holds a BA from UCLA in Ethnomusicology and is a graduate of New York's School of Audio Engineering (SAE). 
In addition to touring the university/college circuit with D'FaQTo Life (pronounced defacto), D'Lo tours Ramble-Ations: A One D'Lo Show (dir. Adelina Anthony). Ramble-Ations has had runs at New World Theater (Amherst), Pangea World Theater (Minneapolis), The Flea Theater as part of the National Asian American Theater Festival (New York) and Painted Bride (Philadelphia), Highways Performance Space (Los Angeles), Ashe Cultural Center (New Orleans), Brava Theater (San Francisco), Miles Playhouse (Teada/Sant Monica) and MACLA.
Recently, D'Lo acted in Cherrie Moraga's new play Digging Up the Dirt, toured excerpts from the latest solo theater show Minor D'Tales, premiered a full stand-up storytelling show D'FunQT (pronounced defunct) and sold out in New York's Dixon Place Theater. Currently, D's 2nd play Boys That Pray is in development at Brava Theater in San Francisco with its staged reading premiere in June 2011.
As seen on HBO Documentary Asians Aloud, Kit Yan tells stories through slam poetry from the lens of a transgender Asian American from Hawaii now in New York.  Kit's work has been taught coast to coast, from San Francisco State to Harvard.  He has been seen speaking at the National Equality March, performing on the San Francisco Pride main stage, Creating Change, and is a nationally ranking slam poet. Kit is also the first ever and reigning Mr. Transman 2010.  He has been seen on PBS' Asian in America, MYX TV, Autostraddle, and has received glowing reviews from New York Magazine, Bitch Magazine, and Curve Magazine.
"Knockout spoken-word!"  –New York Magazine
"Incredible slam poetry" – Curve Magazine
"The eloquence of Kit's spoken-word delivery lies in the anti-racist, anti-homophobic, gender-inclusive, language that ties his lyrics together."
– Bitch Magazine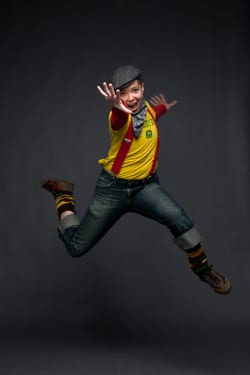 Jai Arun Ravine is a Thai American and luk krueng writer, dancer, video and performance artist. They received an MFA in Writing & Poetics from Naropa University. Ze is the author of the chapbook "Is This January" (Corollary Press, 2010), "The Spiderboi Files" and a full-length book of poems forthcoming from TinFish Press. A recipient of fellowships from ComPeung and Kundiman, hir poetry, essays, reviews and visual art have appeared in Drunken Boat, Lantern Review, Journal of Southeast Asian American Education and Advancement, TinFish 18, Delirious Hem and Galatea Resurrects, among others. Find Jai online at
jaiarunravine.wordpress.com.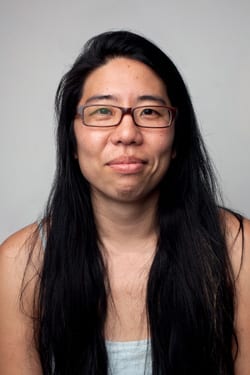 Mia Nakano is a founding artist behind the Visibility Project, a portrait and film based project focused on Queer Asian Americans who have at some point identified as female in some way.   She is also the Co-Director & Digital Manager at one of the largest photographic community spaces in the country, RayKo Photo Center.  As a freelancer Nakano contributes to a multitude of organizations, movements, and people to make social justice such as Hyphen Magazine, Colorlines, the Applied Research Center, and Freethehikers.org.  She takes lead on projects as a photographer, instructor, project manager, photo-editor, web designer, marketing co-coordinator, or administrative powerhouse.  When she's not cranking out her latest project, you can find her in the kitchen, darkroom, building a terrarium out of found objects, or scouring the city for the best cheese.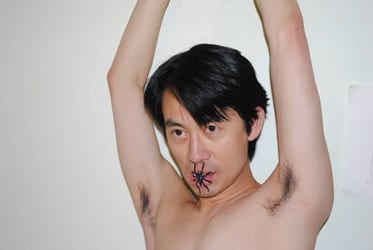 Phillip Huang is a performance artist.  He was a recipient of the East Bay Fund for Artists and is the founder of the Dana Street Theater and the Home Theater Festival.  He has held residencies at The Garage, SF and at the Oakland Asian Cultural Center.
https://queerculturalcenter.org/wp-content/uploads/2019/11/QCC-Logo-Updated.png
0
0
C Q
https://queerculturalcenter.org/wp-content/uploads/2019/11/QCC-Logo-Updated.png
C Q
2016-10-25 23:25:06
2019-12-13 06:21:04
The Ms. TangTang Show