Fixed/Broken
Thea Hillman, Natalie Ilum, luna maia and Ruth Villasenor
June 19 at 7:30pm
LGBT Center. Ceremonial Room
Tickets: $7 – $15 sliding scale

We have bodies that make people pray. Because they are broken or obscene or awkward; because they are unspoken in their beauty; because they rise above, struggling with and against "normal."  Because, at some point, someone asked or demanded that we "fix it," that we mend ourselves enough to fit in, to appear "better." These artists write about who they are, what they know, and who they are willing to become. They embody disability, intersex, silence, and  in/visibility on their own terms.
Thea Hillman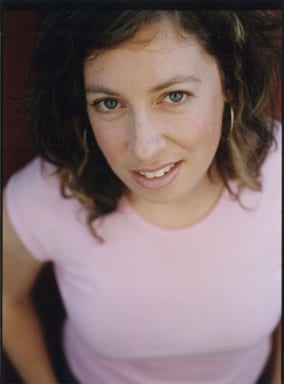 Photo by Su Evers
According to a special report by the Traditional Values Coalition entitled Homosexual Urban Myth, Thea Hillman is a radical who "conducts erotic readings for homosexual groups" as part of the "homosexual revolution." According to herself, that's pretty much correct, but she would add that she is also the author of the critically acclaimed book Depending on the Light. Her second book, For Lack of a Better Word will be released in 2007. For
more information and performance schedule, visit theahillman.com.
Natalie E. Illum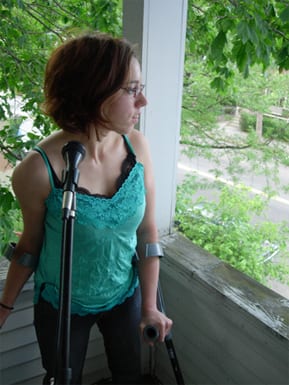 Photo by Rose Polenzani
Natalie E. Illum is an activist, writer and federal employee.  Natalie is a founding board member of mothertongue, a spoken word and creative writing organization in DC for women and girls. She has an MFA in Creative Writing from American University and teaches poetry through a variety of local community venues. She also promotes independent writers, musicians and artists through her production company, 3Word Productions. Currently, Natalie is touring with her most recent chapbook, Groundlover, and is almost ready to work on a memoir about her disability called Spastic.
Natalie has a serious rockstar/poet fetish and is humbled to have toured with most of those she admires.  She loves astrology, alchemy, Jack Daniels, and her dog, Sasha.
Ruth Villasenor

photo by Diane Pfile
Ruth Villasenor is a Chiricahua Apache Mexican Community Activist.  Identifying as Two-Spirit, she uses her indigenous roots to educate, bridge communities and help the healing process for all people.  She was a 2003 KQED Local Hero recipient for her work bringing native traditions to the Urban HIV Native Community. Her performance piece acknowledges her ancestors pain and allows us to recognize the new generation of warriors that live within. 
Luna Maia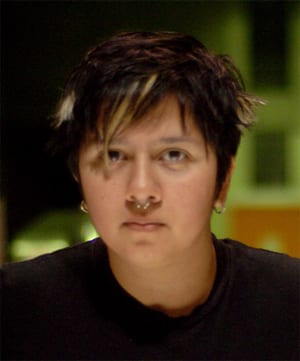 photo by Luna Maia
Luna Maia is a poet, artist and performer who addresses issues of feminism, as well as queer and mixed heritage identity. She is the author of a series of 'zines entitled Marimacho, and has written two chapbooks: History of this Body: Bodies on Fire and Tortixa. She has featured at various spoken word events in San Francisco and Los Angeles. 
https://queerculturalcenter.org/wp-content/uploads/2019/11/QCC-Logo-Updated.png
0
0
C Q
https://queerculturalcenter.org/wp-content/uploads/2019/11/QCC-Logo-Updated.png
C Q
2016-12-12 22:00:18
2019-12-13 06:15:02
Fixed/Broken